My apologies that this is taking me too long to upload here..But I want to first take care of family business..First thing first,..I gave the website to Brian..AND HE SAY'S HELLO..and Dorsey kept telling me,to tell everyone that he does visit the website every chance he gets,and now Brian will too.. ..,
And Brian wants everyone to know that He is working as a State Trooper,and that he will drop off a line to Gareth and Jaime..
I CANNOT WAIT GUYS!!!!
And I concluded business with a group shot..
And It was Dorsey who said to take it twice,so everyone can see..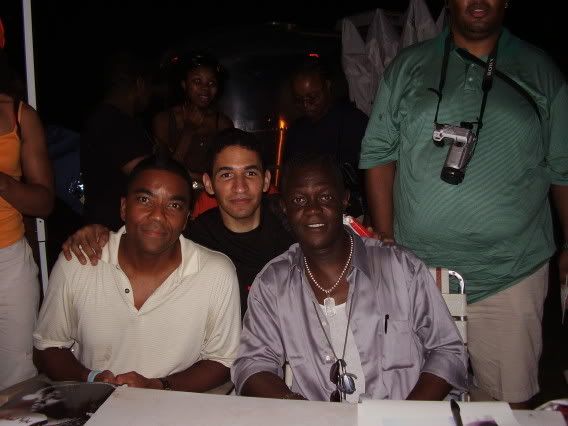 Thank you Brian and Thank you Dorsey,for getting the Cops off of me,when they were yelling,
NO PICTURES !!...Dorsey,Thank you,for yelling to these cops,that "I was cool.."
And to Brian for saying to the cops,that "he's cool man"and if you are reading this,I want to say for the records,that The Warchief saved my butt.. THE COPS WERE BEING VERY DIFFICULT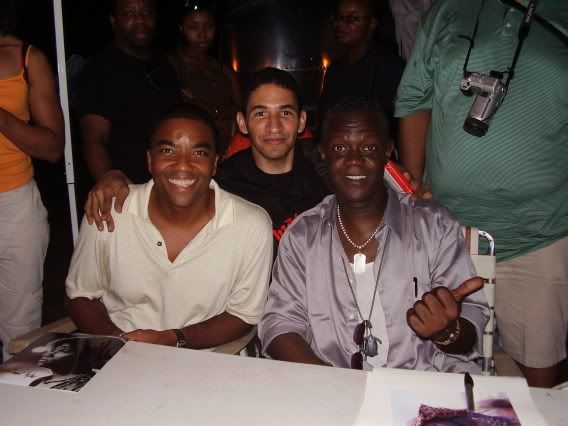 AND THERE IS MORE COMING..BARE WITH ME..